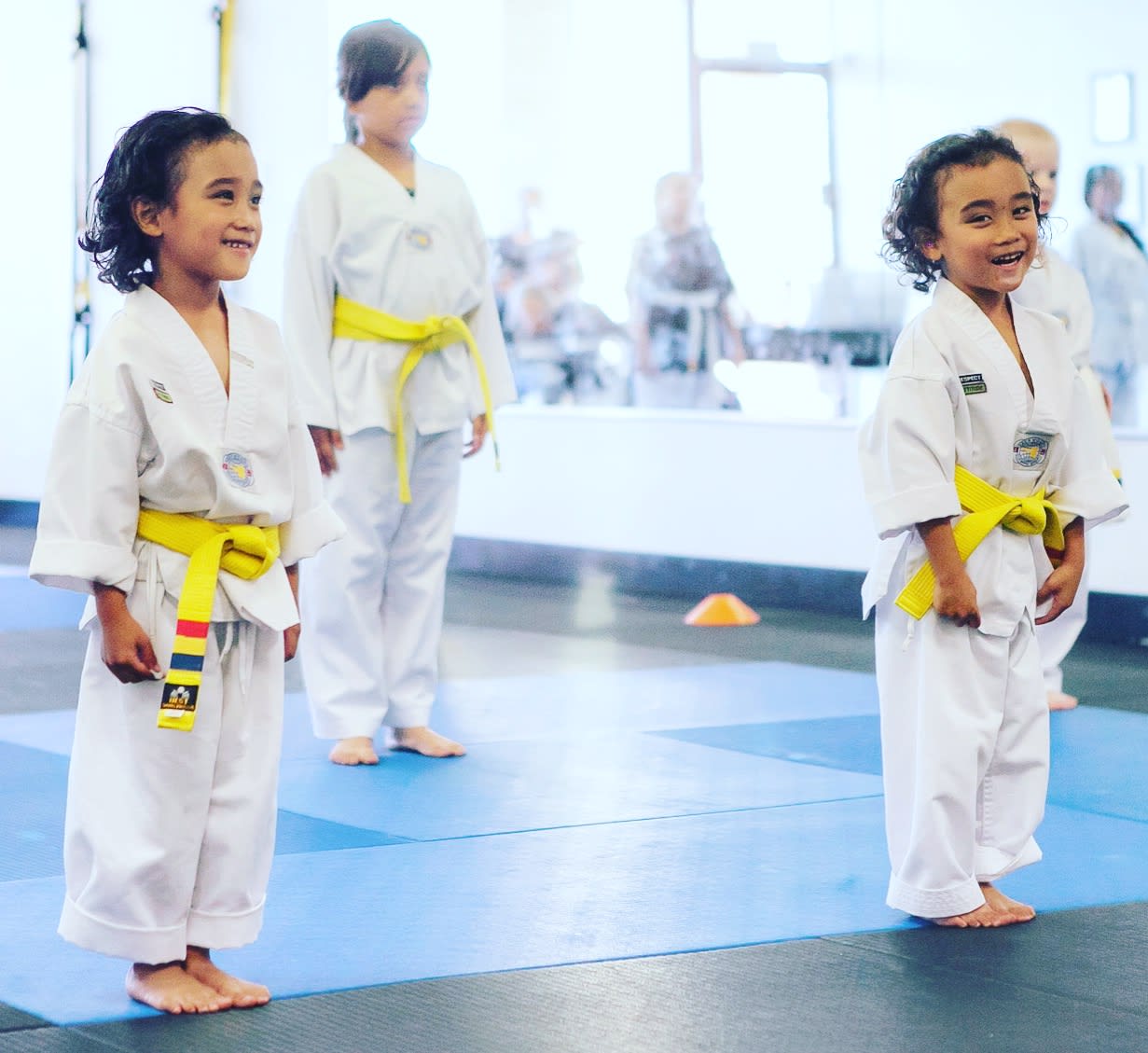 Quick background: I'm a dad of 5 year old twin boys. They joined PRESTIGE about 6 months ago. And they absolutely love it. As a parent, it's the best feeling to see your kids excel at something like martial arts AND enjoying themselves at the same time. This is why we signed up at Prestige.. and highly recommend it to any parent looking for a studio for their kids.

THE STAFF: Amazing!! Master Nam runs the studio and he is by far the best teacher we can ever ask for. Aside from his own accolades and technical knowledge of TKD, it is his passion for the sport that stands out. His patience and attention to our boys was evident from the first day. He makes it fun and he can crank it up when he needs to be serious. He focuses not only on martial arts,.. he also emphasizes the important aspects outside the gym (like RESPECT and DISCIPLINE). He employs a couple other coaches and everyone has been very friendly and very professional.

THE STUDIO: Plenty of space for the students AND parents who love to watch. Unlike some studios where there is no place for parents, the seating area is big with plenty of seats. The studio is modern and clean. It's not dated and sometimes, he plays music during the class which can be nice since it breaks up all the sounds from kicking and yelling.

THE VERDICT: My boys love PRESTIGE. They have so much respect for Master Nam. In 6 short months, these guys have grown so much, not just technically, buy physically and mentally. (They can do 20 unassisted sit-ups.. WTF). So stop wasting time looking for a studio.. if you are lucky to live close enough and your kids are young enough... SIGN UP TODAY!